How to simplify when feeling overwhelmed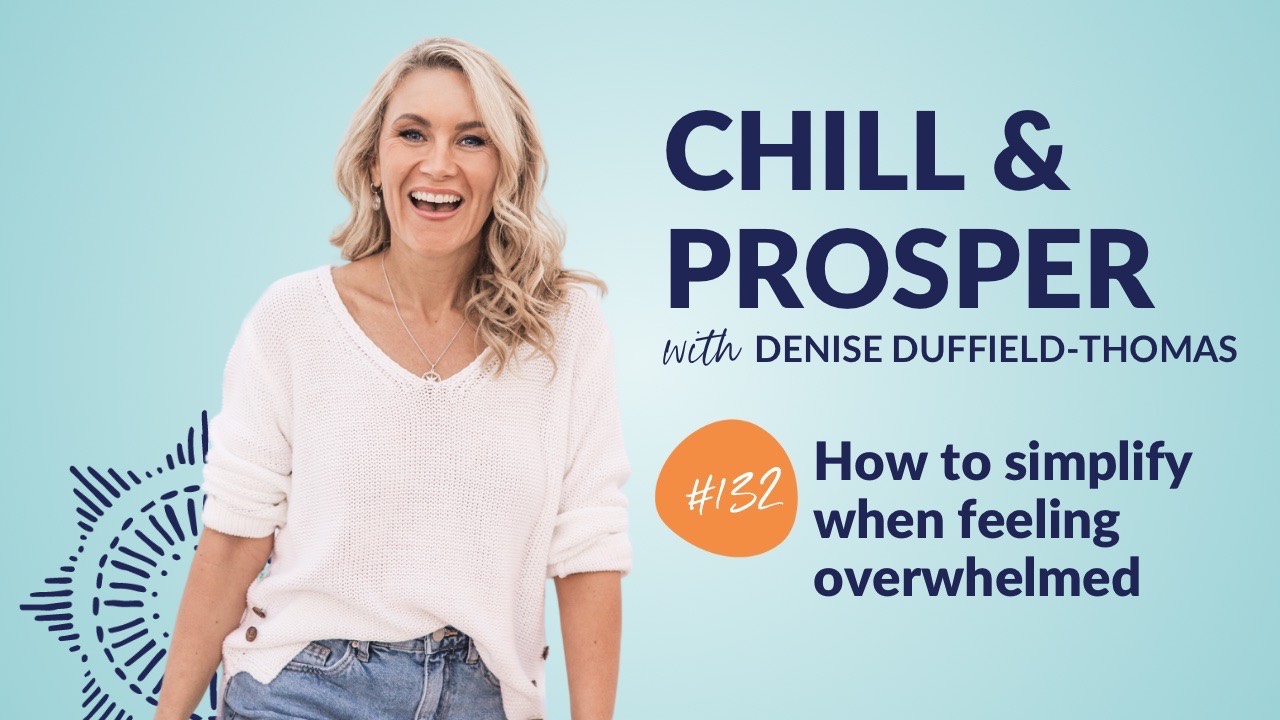 EPISODE 132
How to simplify when feeling overwhelmed
---
Let's face it: so many of us are stressed out.
The last couple of years have been a lot, and running a business while having a relationship, family, and self-care isn't straightforward.
I've seen more of our community sharing their health challenges, and I've talked a lot about my ADHD diagnosis and peri-menopause journey.
As we get older, things like aging parents, chronic illness, and parenting can cause upheaval.
So it's no wonder we're feeling overwhelmed - not to mention pending climate change doom, political instability, and inflation! 😅
In today's podcast episode, I'm sharing how I simplify when I'm feeling overwhelmed, and I hope there are a few tips that can help you chill and prosper.
Listen to this week's podcast episode for more on:
My elimination process when I have too much on my plate or can feel the business taking on too many projects

How simplification helps you manifest more of what you want quicker

How to set up systems and automation to remove friction from your life

My Keyless Life philosophy and changes I'm making at my new house to make this happen
Whatever your reason for needing to simplify, this is a great episode to help when you're overwhelmed.
Even though I've written a book called Chill and Prosper, I still get out of balance and have to watch myself and my anxiety constantly.
It's safe to drop the perfectionism and embrace doing what you can with what you have.
Simplification will help shift the energy, create a vacuum, and create space for something new - a lighter way of working.
Just start with one thing to create more bandwidth and ease.
Get my Ultimate Guide to Pricing
In this downloadable PDF, I'm going to reveal so many awesome pricing strategy secrets - sign up to receive this Definitive Guide to Pricing direct to your inbox so you can refer to it whenever you need to increase your prices or bust through your next money block!
GET IT NOW