How Romantics can use Sacred Money Archetypes® to Live a Life of Luxury
Join me as I sit down with an incredible group of Romantic entrepreneurs and alumni from my Sacred Money Archetypes® course. We discuss the strengths and challenges these business owners experience as Romantics and how they now use their Money Archetype to achieve success.
PS. Thinking you're a Romantic, but don't know for sure? Take five minutes to confirm your Money Archetype with my quick quiz.
How did it feel when you found out you were a Romantic?
I wasn't surprised at all. I'm a Cancer too, so that kind of Romantic element has always been part of my life. When I first heard this archetype described, I just thought, "Oh my God, it's so me." The easygoing nature, the abundance.
At home, we used to say money comes and goes and there will always be more, so don't worry.
During the course, one thing that really spoke to my heart was secretly ignoring money problems and wishing they would solve themselves.
That's something I was doing unconsciously and it was just so spot-on.
Click here to read Houda's story.
How do your top Archetypes work together?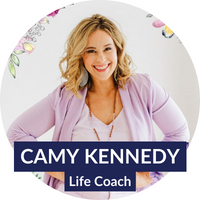 I would say I'm very motivated by money first. I have to convince myself that I also care about people. My clients wouldn't say that, but that's my own self-perception.
So when I listen to my Connector, I'm thinking of it more so of a divine connection. It enables me to slow down, stay grounded, and even have moments of self-reflection on my values, like disimplicity, which is discipline and simplicity.
Thanks to Sacred Money Archetypes, I had a major mindset change.
My dog recently tore her ACL and the surgery to fix it was going to be like $6,000. In that very emotional moment, I realized that it's a luxury to have savings for my dog. I realized that savings can be luxurious, too. Now I've been able to shift into thinking, "I'm going to hire somebody and make savings a priority."
Click here to read Camy's story.
How does your Romantic sabotage you in business?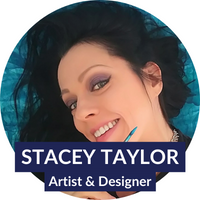 Before Sacred Money Archetypes, I was not charging anywhere near enough. After enrolling, I started doing the math.
Now, anytime someone tells me they are surprised by how much something costs, I actually go up in price.
I know my worth and no one is going to diminish it.
Click here to read Stacey's story.
My virtual assistant has to chase me up a lot. Sometimes I feel guilty because I'm keeping her from completing her work because I live in La La Land a little bit.
I can be a bit of an upside-down person, but I've learned to accept a little bit more of that and to go with the flow.
So I don't give in to guilt anymore. I'm being a little bit more authentic.
Click here to read Patience's story.
How has joining Sacred Money Archetypes helped you?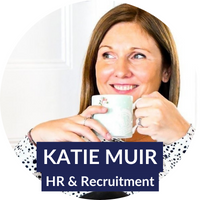 It helped put everything into place. I'm normally one where I'll take a bit of something from here and a bit of something from there, but the course just encapsulated everything about me. I felt like that's actually given me permission to be myself.
I have just tried to fit into other people's boxes for my entire career.
I wanted to do interior design at university and everyone said, "No, no, no, you have to do a business degree. You have to go and do something where you're going to make a lot of money." So I did it and then I actually changed to psychology, but I felt like I'd wasted so many years because I hadn't actually done what I wanted to do and what suited me.
It was a permission thing.
I always need someone or something to give me permission to be myself and do what I want to do. So I'm giving you permission, too.
Click here to read Katie's story.
I'm afraid to get stuck in something. I sometimes spend too much on one thing and start to get bored. I get overwhelmed with systems sometimes, too because it all seems like too much of a mess. It's the same with marketing sometimes, too. I get stuck.
Sacred Money Archetypes really helped me overcome this. I learned I could just create my business differently.
I don't have to do year-long retainer contracts if I don't want. If something feels overwhelming, I don't have to do it that way. I can pursue what works for me.
Click here to read Jennie's story.
Are YOU a Romantic?
Are luxury and comfort extremely important and, quite frankly, the ONLY way to go?
Get my Ultimate Guide to Pricing
In this downloadable PDF, I'm going to reveal so many awesome pricing strategy secrets - sign up to receive this Definitive Guide to Pricing direct to your inbox so you can refer to it whenever you need to increase your prices or bust through your next money block!
GET IT NOW